---
Info for Visitors
---
SOME USEFUL INFORMATION FOR VISITORS

Parking places in Kotor – there are several parking places near the OLD TOWN in Kotor. The prices are from 0.5 to 1.2 € per hour. There is one parking place near the Old Town which s free of charge,opposite of old ruined hotel Fjord. Take a look on the map. Do not park your car on non marked spot or regular parking place cause your car will be towed (fee 90€).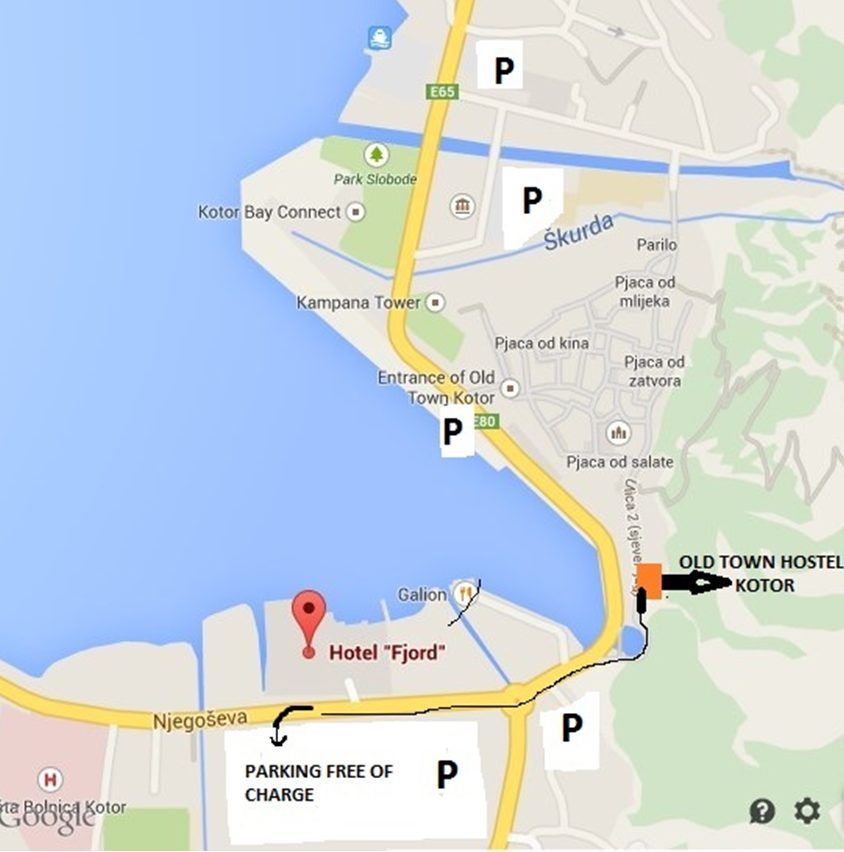 From the car park which is free of charge is 3-4 minutes walk to the hostel.
Local busses to Perast

are going every day hourly (quarter past every hour) from the bus stop in front of the city walls. Ticket costs 1,5 – 2,00€. It takes around 20 minutes driving.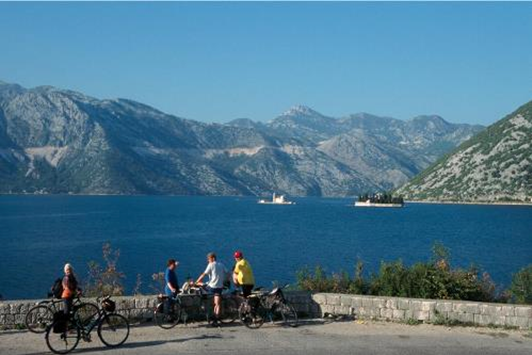 Bike rentals

you can do through hostel – be active!
Entrance to the fortress is opened from 8am till 8 pm. Its charged 3€ per person (November – April free of charge).
Through the Old Town are numerous bars and restaurants. Ask hostel staff for recommendations,we always have some deals for the people that are staying with us to make their stay less expensive.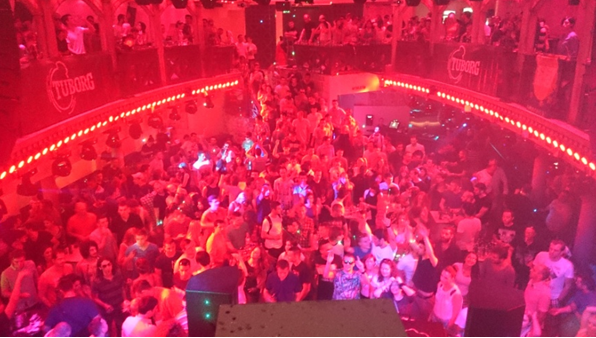 Maximus nightclub

is very famous for the entertaining schedule during the summer time! If you are into dancing and partying – this is the right place for you!
There are several banks
inside of the Old Town with where you can do the money exchange. ATM's are just next to the banks.

Post Office

is just 3 minutes walk from the hostel ,also inside of the city walls.
Some important phone numbers:
Police, tel. 122
tel. +382 32 322 222, +382 32 322 743, +382 32 325 635, +382 32 325 636,
+382 32 325 641
Fire department, tel. 123
Fire station Kotor
tel. +382 32 325 480, +382 32 325 957
Fire station Perast
tel. +382 32 373 593
Emergency Services, 124
Health centre – Dobrota
tel. +382 32 325 633
Municipality of Kotor – Old Town 317
tel. +382 32 325 868
Bus station Kotor
tel. +382 32 325 809
Taxi services, tel. +382 32 323 939
Red taxi 19719
Djir taxi 19737
Tivat Airport
tel. +382 32 671 336
Port of Kotor
tel. +382 32 325 208
Harbour Master's Office
tel. +382 32 325 578
Historical archive – Old Town, St. Tryphon's Square
tel. +382 32 325 178, +382 32 325 179; fax. +382 32 325 184
Maritime Museum of Montenegro – Old Town
tel. +382 32 325 646
Heritage Museum of Perast
tel. +382 32 373 519
City library, Old Town
tel. +382 32 322 300
Institute for the Protection of Cultural Monument, Old Town, St. Tryphon's Square
tel. +382 32 325 833
Institute of Marine Biology, Dobrota bb
tel. +382 32 325 139