---
Hostels Unique Antiques
---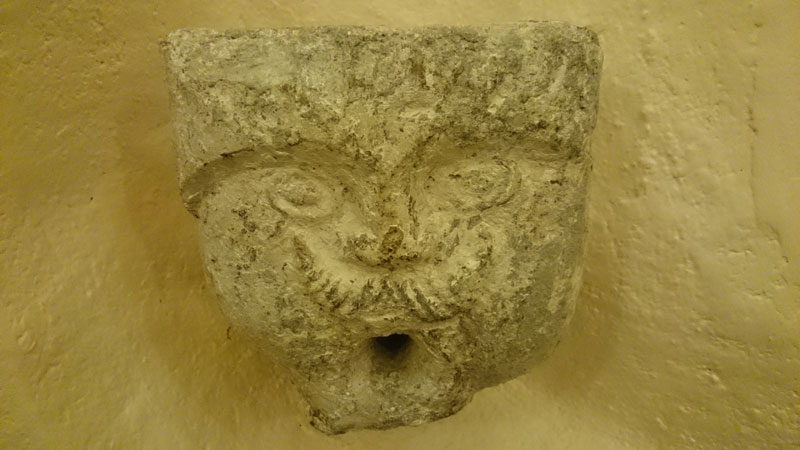 This water spout was set into the parapet to drain water from the room and channel it through the mouth and away from the wall. Head is carved to show human features and expressions with furrowed brows and deep nasolabial creases. It dates from 1250 to 1320.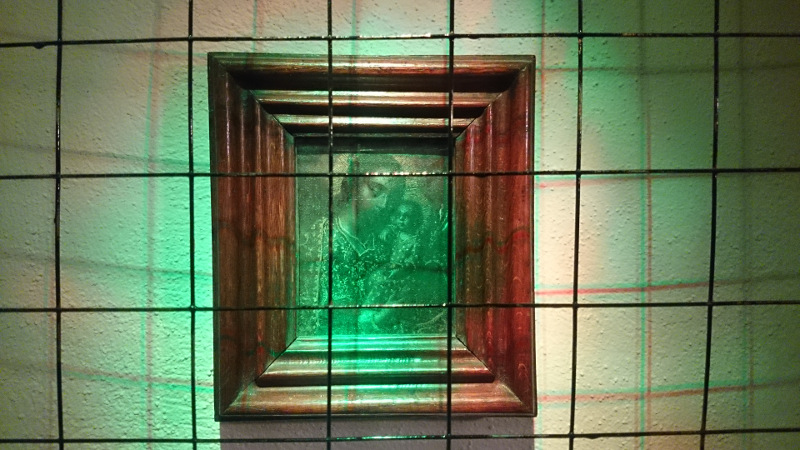 Antique framed oil on tin painting; Spanish colonial style. It is a portrait of St. Joseph and the Christ Child which is roughly 400 years old. Traveled to the new world and back. Brought back by Kotor sailors after crossing seven deadly seas, light the candle beneath as brings good luck.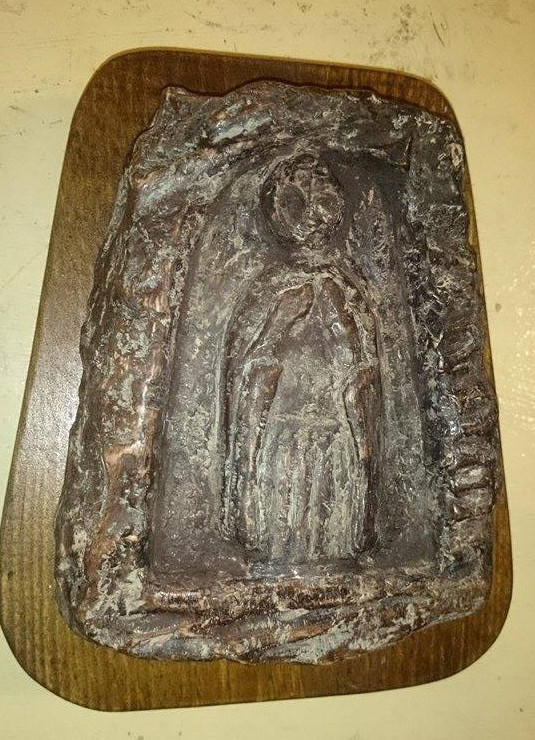 1500 years old Christian stone carving of the Virgin Mary, circa 5th – 7th Century A.D. Actual origin is lost in myst of time but it resembles similar carvings in holy land – possibly brought to Kotor by returning crusaders.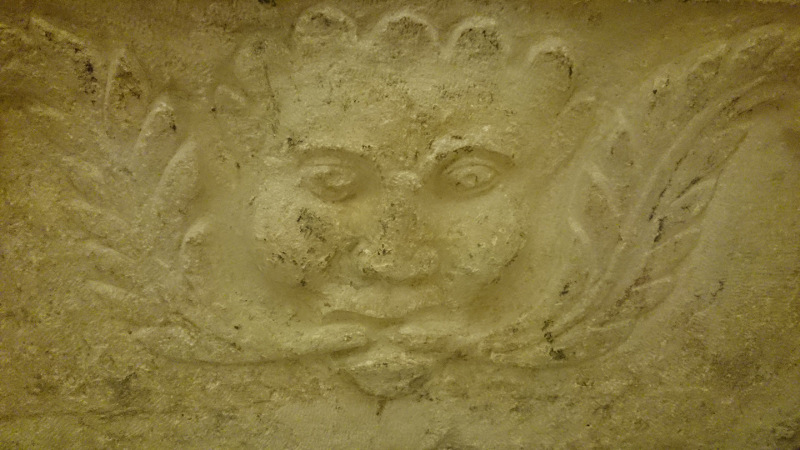 The origins of the phenomenon are lost in the mists of time. It is any kind of carving, drawing, painting or representation of any king which shows a head or face surrounded by, or made from, leaves. Some Christian authorities have suggested that the foliage issuing from mouths of Green Man represents the life - giving breath of the Holy Spirit although none have gone so far as to suggest that the face is that of a God. It is also a doorkeeper or guardian, similar to Janus.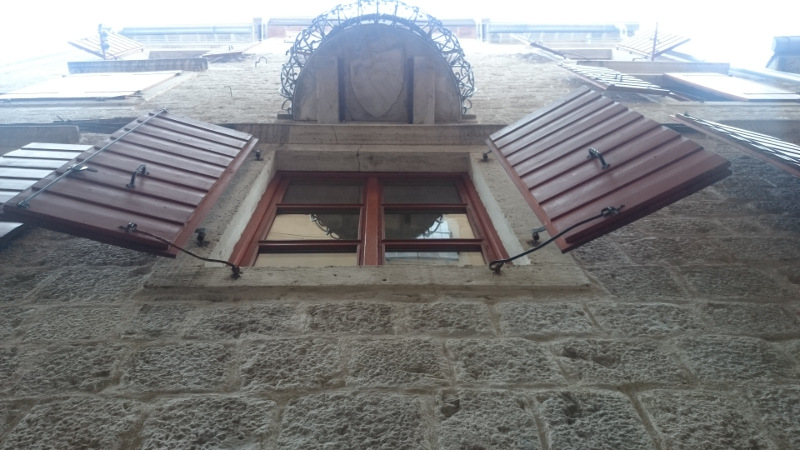 Unusually interesting is the crest embossed under the semicircular balcony with the viewpoint. It is the crest of the family Bisanty and it is the only case of that kind of crest placement anywhere on our coast line.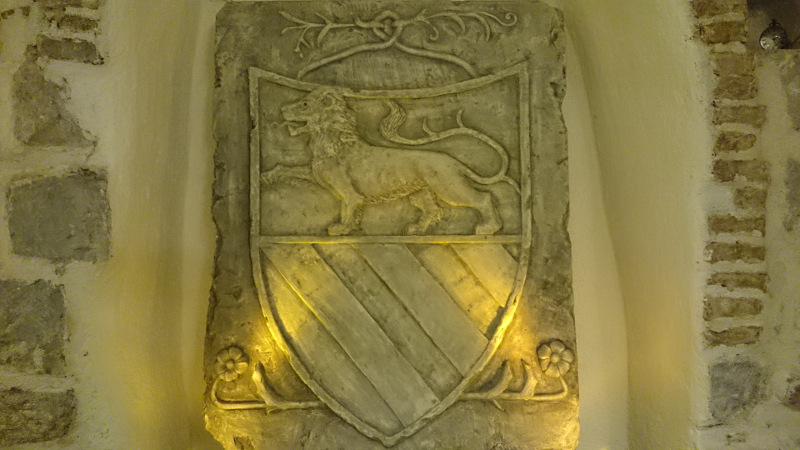 Once a blacksmiths place in well known craft street of Kotor that extended from South to North Gate, this place has been famous for it has forged weapons for the great war at Kosovo against Serbians on one side and Ottoman Empire on other in 1389. Inside there is still a remains of an old furnace in which they originally forged weapons at.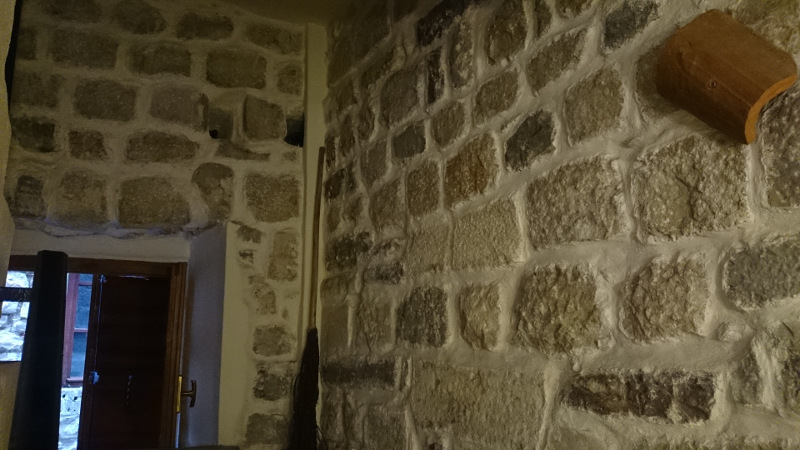 Since time imemoria, every few hundred years Kotor is hit by devastating earthquakes. Thus walls are built very thick to resist, yet even in this 700 y.o. building they move to accomodateearhquakes - creating sound of earthquake itself...u can listen to it at our earthum corner... just follow instructions once there.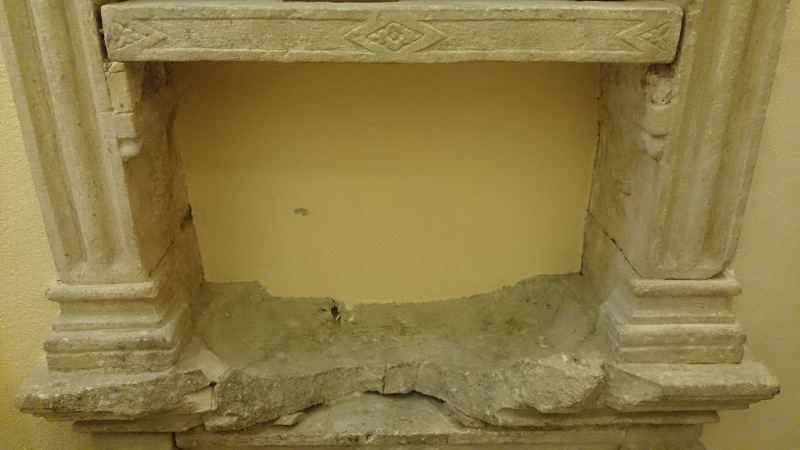 All wealthy families had unique carved sinks in their palaces or houses usually with an engraving of its own. Some had water spouts on them and looked like fountains other had an embossed figure or a face such is the Green Man on this sink.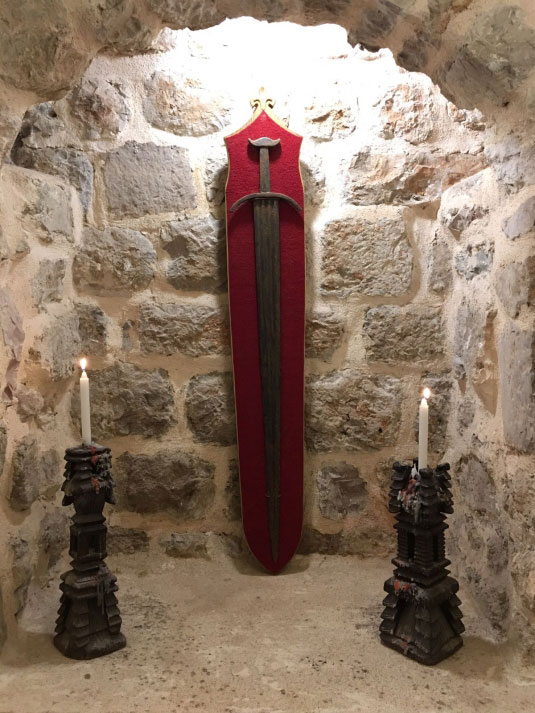 Typical medieval european type of sword from 11th century.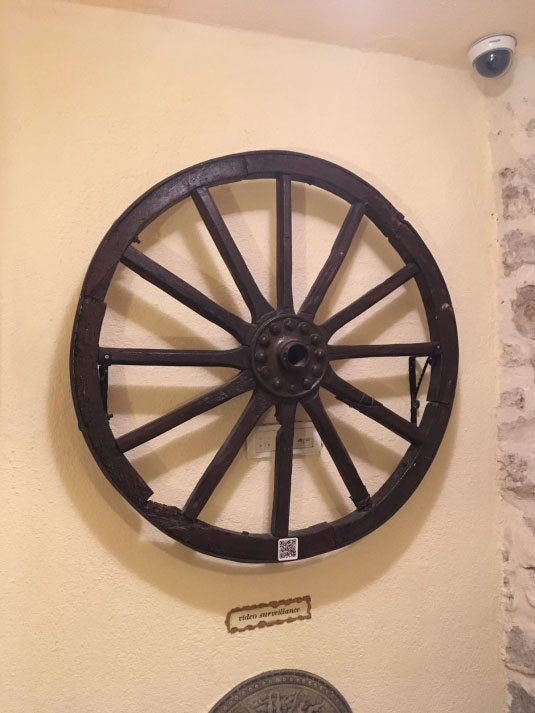 Wheel from Austro-Hungarian cannon used during attacks on Kotor in 1914.